Injuries happen all over the state of Florida in many different ways every day.
From auto accidents, to wrongful death and medical malpractice occurrences, a personal injury of any kind can be devastating, confusing and extremely hard to cope with. In times like these, a professional lawyer with the skills and experience to help you receive the compensation that you deserve will help you to set your mind at ease and allow you to focus on improving your health and getting back to your normal life routine, as soon as possible.
At Nelson, Bisconti and McClain, we are available to assist you in any number of personal injury occurrences. Please reference the information below for more detailed information on how to handle specific types of personal injury occurrences.
Auto Accidents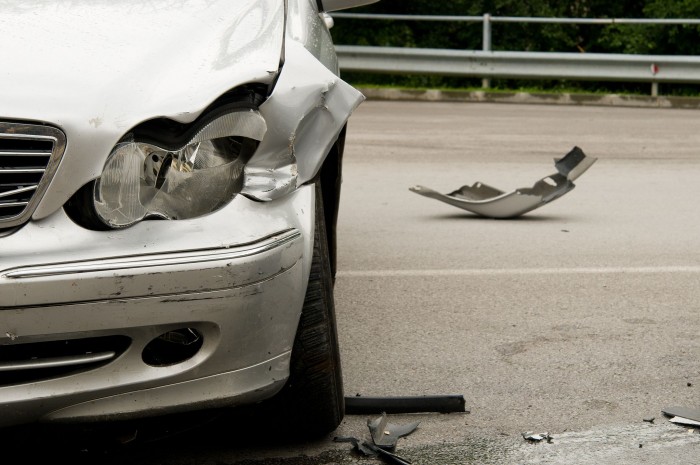 The increasing number of vehicles on the road, along with the increase in sales of vehicles like SUV's has caused a steady uptrend in the number of automobile accidents since the 1990's. More and more car accidents are happening every day, resulting in an increased number of insurance claims.
This growing outflow of payouts from the auto insurance companies has caused them to begin to tighten the purse strings, implement certain policies, and spread certain misconceptions that misguide many people into thinking that only a small settlement to help recover from their injuries is sufficient.
In any auto injury situation, it is important to remember that you, and only you, are able to identify and communicate the true extent of your injuries, and therefore the extent to which they are affecting your ability to get back to your normal routine at work and the ability to provide for and enjoy time with your family.
The nature of any automobile accident lends itself to a quick sequence of events that can hinder your ability to gain proper reconciliation for your injuries. If you have been involved in a car accident and have sustained injuries as a result, time is of the essence, and we strongly encourage you to contact us at Nelson, Bisconti and McClain so that we can quickly learn the details of your accident and devise a strategic plan to help you get your injuries taken care of properly and sufficiently.
Auto Accident Information Tips
Timely, correct information regarding your accident is imperative to seeking justice for your case. If you are ever involved in an auto accident, make absolutely sure that you collect the following information at the scene. If you are not able, ensure that a friend or witness does so.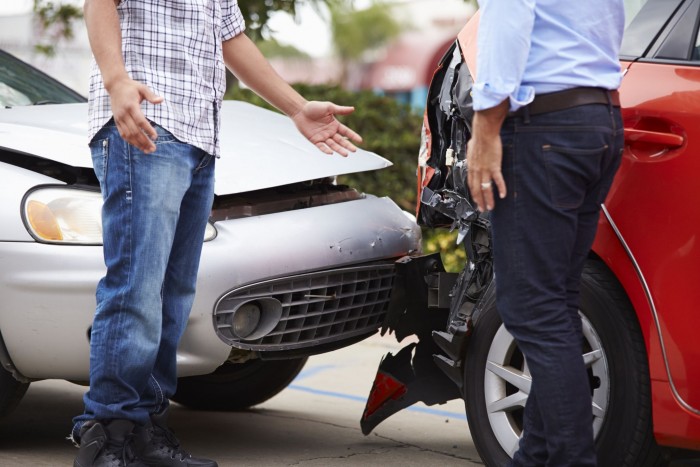 Date, location, time and weather conditions
License plate number, VIN, make, model, year, driver's name, phone number, address and passengers names for ALL VEHICLES involved
Police officer's name, department that responded, and his badge number
Detailed description of the accident
Full names and contact information for all witnesses
If you have been in an accident, always remember:
Follow your doctor's orders. Attending all scheduled appointments is vital to a swift recovery from your injuries. Do not sign any papers without legal supervision. It is never a good idea to sign any legal documents from doctors, insurance companies, or other third parties without the knowledge of your attorney. These documents can often be misleading and you may sign away certain rights and privileges that can otherwise help you to recover in a more timely manner. You have options. Contrary to what you might believe, or may be led to believe, there are several different ways to approach your recovery and seek reconciliation for your injuries. Each situation is unique. An auto accident is always a very hard thing to deal with. So many different aspects of the situation that require your attention all seem to converge in a short period of time, leaving many people confused and stressed. Multiple questions arise out of these times, and having nowhere to turn after an accident can become unbearable. At Nelson, Bisconti and McClain, we meet new auto accident victims daily, and are constantly involved in the process of assisting them with discovering the most achievable path to a full recovery. As a client with us, you will receive the same personal attention that each and every one of our auto accident clients receives.
Medical Malpractice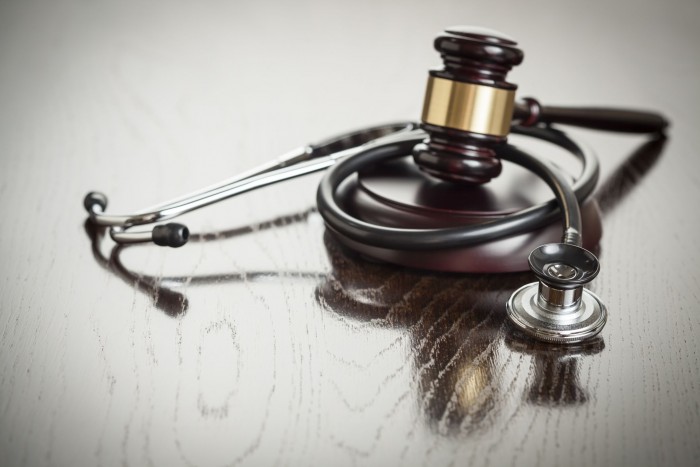 It is in our very nature to trust the medical professionals whom we seek out for care of our injuries and illnesses. While normally not malicious in nature, certain negligence on the part of a medical professional that you have entrusted your well-being to can sometimes arise that cause serious harm for an individual, or even the death of a loved one.
Due to these negligent situations, certain medical malpractice laws have been implemented in the state of Florida to protect those who may have sustained injuries, or further injuries, from the carelessness of a medical professional.
Instances of medical malpractice normally can be categorized into one of a few certain classes, including misdiagnosis, delayed diagnosis, surgical error, unnecessary surgery, anesthesia errors, childbirth trauma or labor problems, or negligent long term treatment.
While medical malpractice occurrences are no less serious than any other type of legal infraction, they are often very expensive and intensive pursuits that may not be worth the time and effort to continually pursue. For this and many other reasons, it is important to contact our medical malpractice attorneys at Nelson, Bisconti and McClain to determine whether your case is worth the time and monetary commitment that it may take to accomplish your desired goals in your situation.
Slip and Fall Injuries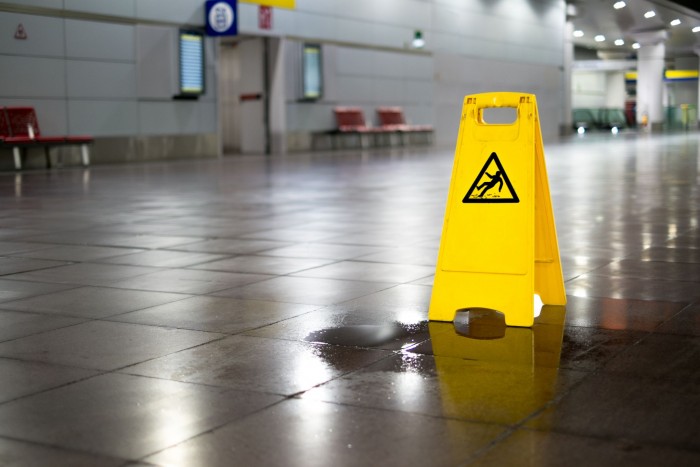 Property owners across the state of Florida who own bars, restaurants, retail stores such as grocery and convenience stores, and any other public place of business or private land have a responsibility to provide a safe environment for all patrons to enjoy and employees to work in.
Slip and fall injuries can be devastating to individuals who may suffer from this type of occurrence. A common misconception with slip and fall injuries is that as long as a sign is present that notifies the individual of a potential hazard, then the property owner cannot be at fault. This is false! All notification signs must be visible and clearly in use for warning purposes of an existing hazard. Due to the existence of laws that protect property owners from unfounded slip and fall claims, it is important to attain the help of an accomplished legal strategist to develop an intelligent and thorough evaluation of your case. The formulation of a successful claim and the resulting deserved compensation for any injuries incurred is largely dependent on the tenacity of the attorney's investigation and the depth of the attorney's understanding of the circumstances surrounding your case.
Slip and fall injuries are often misconceived as only being comprised of wet floors in public stores such as Target, Publix, Wal-Mart, K-mart, CVS or other such frequented establishments. But an injury from a slip and fall can occur on any surface which presents a hazard to any individual, such as broken or uneven pavement or sidewalks, hazardous steps or stairs, treacherous walking surfaces and many more. If you have been injured on someone else's property and the correct actions were not taken to help you avoid your injury, then you need to contact us at Nelson, Bisconti and McClain where we can help you seek compensation for your medical bills, pain, suffering and loss of wages, and any other losses incurred as a result of your injury.
Additional Personal Injury Cases
The majority of personal injury cases we come across involve automobile accidents, negligent security slip and fall injuries, but there are many other situations where personal injuries may occur. Below are some additional areas that we are capable of assisting individuals with to seek full and sufficient retribution for injuries sustained:
Cruise ship accidents
Dog bite injuries
Brain injuries
Motorcycle accidents
Burn Injuries
Insurance disputes
Premise liability
Playground accidents
Defective products
School bus accidents
Boating accidents
A personal injury of any kind can be discouraging and detrimental to your personal physical and mental health. Often times, it is hard to return to work quickly, get back in the driver's seat of your vehicle, and just get back to your normal routine in general. Even if you are not sure if the injuries from your accident are enough to substantiate them, contact us now so that we may guide you toward a professional in our enhanced network of medical doctors and specialists who can help you make that decision. It is never a good idea to approach the aftermath of an injury on your own.
At Nelson, Bisconti and McClain, we are available 24/7 to meet with you and decide the best, most productive course of action to achieve your desired goals for a quick and smooth recovery that is as painless as possible.